1.Boots
If you want to wear your favorite pair of boots with a dress, make sure you balance the lengths properly and wear tall boots with a short dress and vice versa. You don't want to look like a superhero, right? You'll need to show at least a couple of inches of your legs in order to visually separate the body from the legs. If you fail to do this, your body will appear like it's melting slowly and you'll have that reversed triangle shape we like to see on… well, MEN!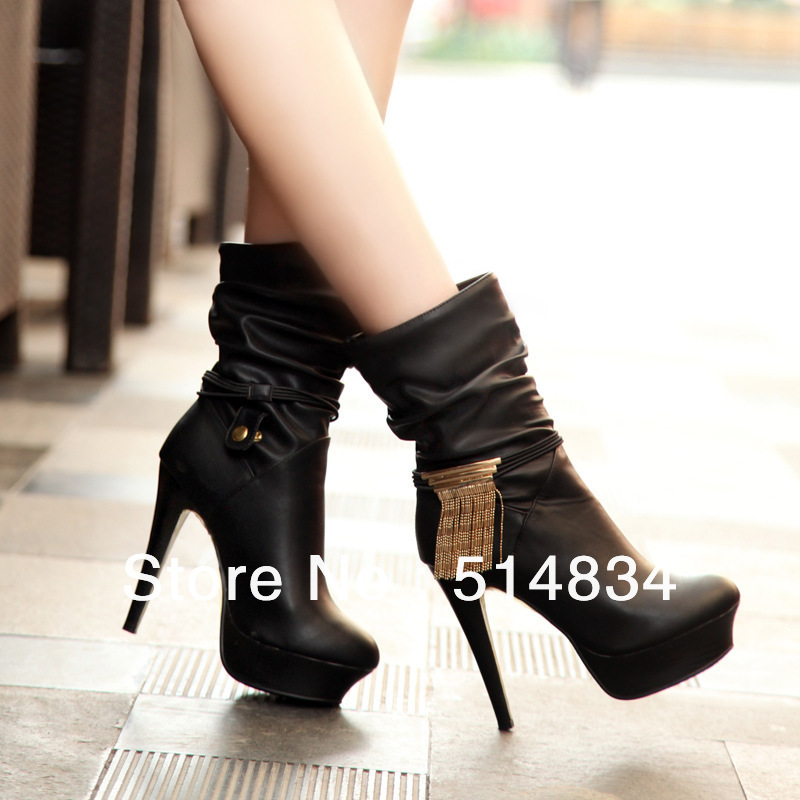 Thick, unshiny fabrics

like double knits don't show bulges.

Layering is crucial.

Think of leggings as tights rather than pants; put them under skirts, dresses, or tunics.

Longer tops

(at least to midthigh) camouflage tush, stomach, and hips.
Leggings can look tacky

with the wrong footwear. I prefer flats, boots, or a low heel.
3.Scarves
Scarves are versatile accessories that women can wear to dress up an outfit and provide protection against the wind and cold. Through the ages, a number of styles have developed that have unique design elements that women should be familiar with before they go scarf shopping. These different design elements can be based on the fabric type, dimensions, and overall shape of a scarf. A scarf's design elements are especially important when women are trying to style a scarf, because certain scarves can be styled in particular ways.
Winter outerwear comes in all shapes and sizes, from pea coats to parkas. We suggest meeting somewhere in the middle with a warm, heavy wool coat. Choose something fitted with an oversize collar for a bit of extra flair (and warmth when the wind whips up). As for color, choose what works for you. Gray or black are easiest to accessorize but going for a brighter hue is fun, too!
5.Turtleneck
There is nothing cozier than a snug, form-fitting turtleneck on a cold winter day. This simple, timeless piece is good to have in several colors including basic black, charcoal gray and one or two brighter hues. While they may seem more casual, a turtleneck can be easily dressed up. Pair one in black with a pencil skirt, a slim-fitting cardigan and knee-high wedge boots for an office-ready winter outfit.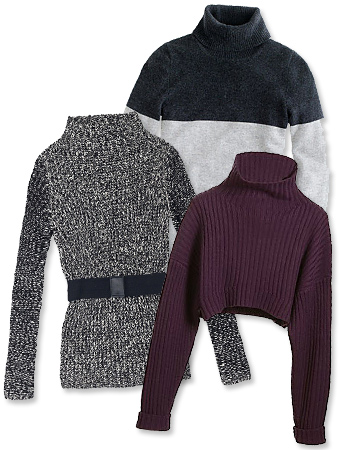 Do you have any Winter Fashion Must-Haves? What am I missing?